Hey there lovely ladies and gents, it is Saturday so we have another fabby sketch challenge over at the
Sketch Saturday Challenge Blog.
....and this week it is our lovely teamie
Paula's
DT week...so Jo is off for this week.....and Paula made us a fabby sketchy to play with.....
Thank you
Paula
I had lots of fun with it.
This week we are so lucky to be sponsored by the wonderful
Tiddly Inks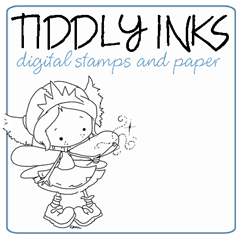 Did you ever visit their shop....then you should just click the blinky and it will take you there.
This is what I made for this weeks challenge....
I have used again....I know I know.....I am not only a crackle head LOL but also use the Flowerfairy a lot.....I just love these cute little images......
I have placed some flowers at the bottom of the card and worked with the papers from the favourite cheap store in Holland.....
I distressed the borders and used the paper distresser....my favourite tool lately......
And this is when my card is finished......
Hope you like it......and do you wanna have fun this Easter weekend?? then come on over to the
Sketch Saturday Challenge Blog
and join into the fun....and while your at it, just check out my amazing teamies creations....your gonna love it.......I know I do....
Have lots of fun and enjoy..
I would like to join into the following challenges:
4 Crafty Chicks, Challenge #84 Flowers
Papertake Weekly, Challenge Anything Goes
Whags 'n Whiskers Stamps: Challenge #76, Say it with Flowers
Frilly and Funky Challenge Blog, I'll take your word for it
Thank you for visiting my blog and taking the time to read my post. And if you want to leave me a little comment that would be just great, thank you
Hugs Terry xxxx